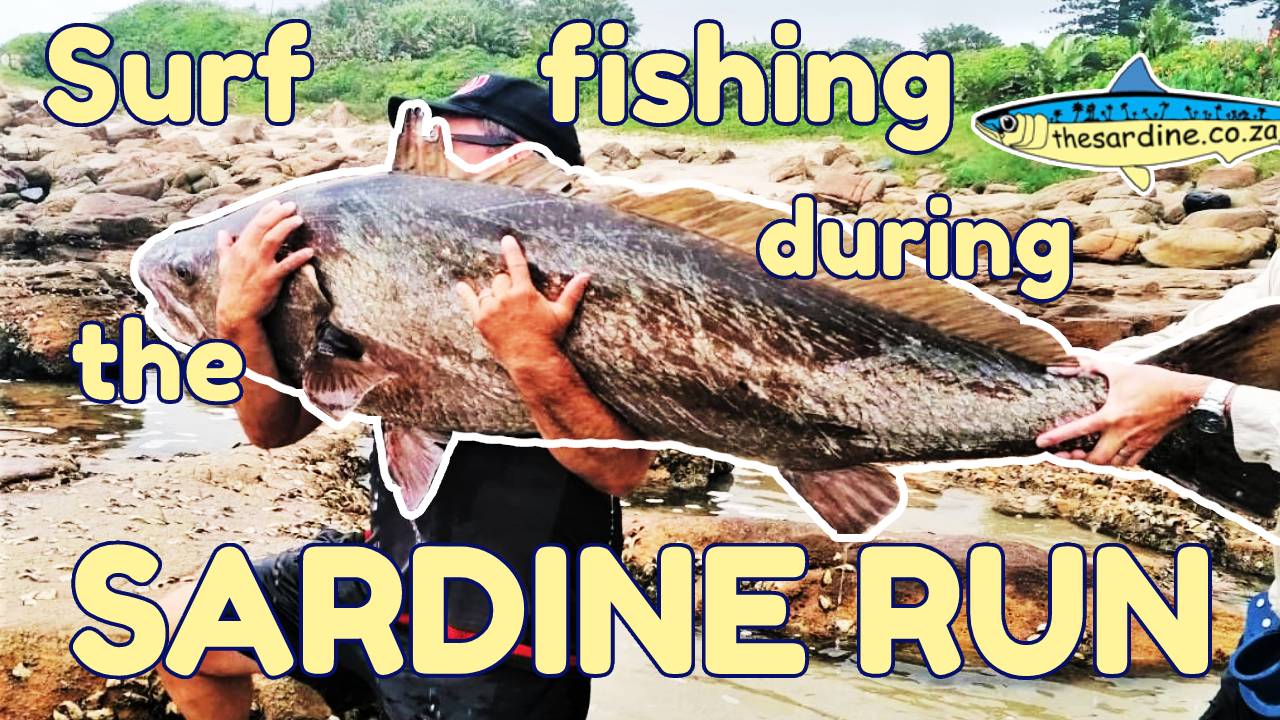 Surf fishing during the sardine run
This is a rundown through a list the game fish species we are lucky enough to encounter – during the annual sardine run. Here in KZN, South Africa.
Shad
It starts with the shad. These guys smash into those poor little sardines like piranhas. And a shad smaller than a sard will still eat a sardine. Those teeth!
Shad readily jump on a spoon or any artificial, when it's like this.
This video featuring the Fishing Pro Shop's Johan Wessels – shows exactly how surf fishing for shad is very easily done…
Kob
The kob have actually already been here quite some time now. Many covert catches are made under the cover of darkness. And in the uncomfortable cold of the chilly winter offshore winds.
Check this mosnter tagged and released a little later in the season,last year! By Gerrard Powell and ably assisted by his mates who carefully put that huge fish back in the water. With a tag well-insertedby Mr. AntNel.
Garrick
Our endemic and highly threatened Garrick population is also going to be here shortly. They are here to breed and in this vulnerable state, can be easily overfished.
Bag limit is two per man. For a reason.
This is an old video, that captures the surf fishing vibe down on the Sandspit on National Garrick Day…
But get a live mullet or shad swimming in the channel between the mid-break and the shore break, and you will get your Garrick.
Throw a big old ice cream plug over the same channel 200 or 300 times you also could be in the game. Also for…
Let 'em go!
Kingfish
The GTs are here! Already a few have shown their ugly faces around the social shark nets recently in amongst the sardine action. There are many species to choose from including the also release-worthy blacktip, greenspot and blue models.
Sharks
Some people actually want to catch sharks! But mainly anglers hook them by mistake. Luckily they all are let go these days. The shark nets have done the shark population more than enough damage already.
It's true, we hardly ever get sharks around the backline anymore. Luckily in sardine season, ALL the remaining ones come to visit. And we can see these beautiful and majestic animals swimming by in the wild.
Sharks in the Shorebreak…
Umzimkulu Adrenalin
We are ready to take you out there! Stationed down on the Umzimkulu River in Port Shepstone. With direct access to the ocean, Umzimkulu Adrenalin will put you right in amongst it all.
We have accommodation at the Umzimkulu Marina. Spillers House too. And we have an Egyptian Halaal restaurant downstairs. With a tented dining area right on the edge of the water. The MYDO Factory shop is in here too!