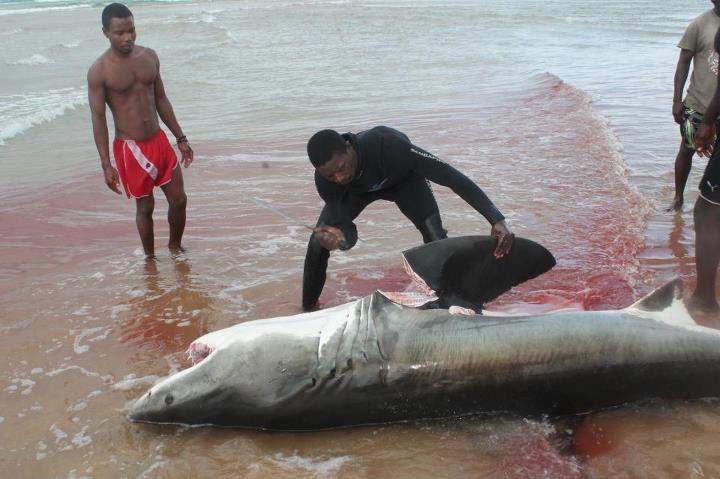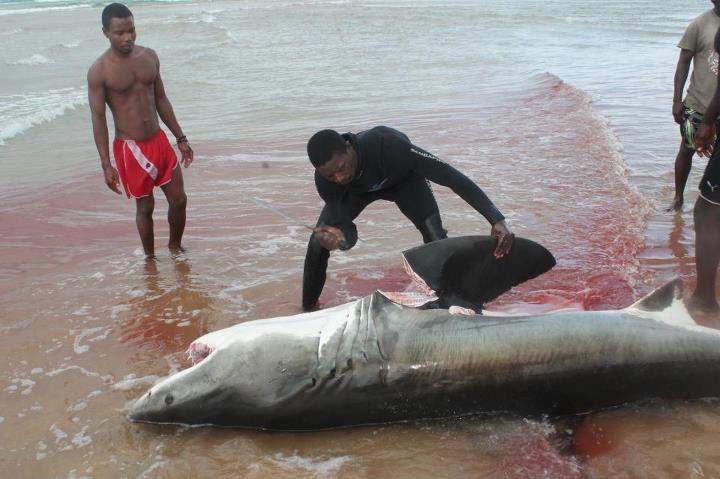 Well I am not sure what this all means to each different ocean using community out there…but it sure stokes emotions either way.
This little baby white could be your worse nightmare, the encounter of your life, food or profit…as a surfer, a diver, a subsistence fisherman or a poacher…
Guinjata Bay. Southern Mozambique. A few days back…
Thanks for the photos emailed by Janine Newman and taken by Sergio Cavalho.