Huge Umzimkulu Rock Salmon
http://a2.sphotos.ak.fbcdn.net/hphotos-ak-snc6/603426_337748519639535_444467376_n.jpg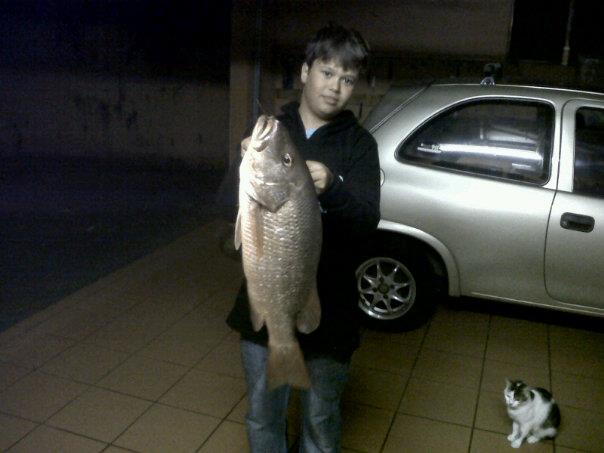 I was going through some older posts and found this highly relevant shot of Matt Defillipi hoisting a proper Rock Salmon, back in 2012.
This must be one of the BIGGEST Rock Salmon/Mangrove Jack caught at the Umzimkulu Marina…shot DEFLAPPERS! That will take plenty of beating…
These wily fighters love the Umzimkulu River and have been seemingly thriving lately. Speculation is that the river has finally cleaned up after it was so abused by the sugar industry during the seventies. The sugar farmers were told to double their sugar production in a very short space of time, and they used all sorts of wierd and terrible chemicals, and the fastest cheapest ways of planting new cane.
These chemicals jumped the erosion taxi right into the river and for 20 years and longer, traces of some very bad poisons were to be found in the mud.
The degrading time of these chemicals was said to be thirty years, and now, thirty years later, we seem to have a functioning estuary again.
We even have sharks!