Marius Awcamp Catch Report
Marius has one of the better jobs in the world – he can fish while he works! As security manager down at Spiller's Wharf on the Umzimkulu River, Marius is able to cast a bait at all the best times – and these photos show the results.
Anglers are allowed to fish at Spiller's, for a fee of R50 for 3 anglers. It is the most pleasant scene with Bela's Mozambican Restaurant and Fish-on-the-River in the background and the deep channel of the Umzimkulu River in easy casting distance.
Aside from the revalationary two garrick that came out of the Umzimkulu this year, a 6.5kg square tailed kob, and some really good sized grunter have topped the charts. And the sighting of a 1.5m shark, and many other huge chases that most certainly have to be big giant kingfish, it's just a matter of time before a really big fish comes out…maybe one big enough to beat Ian Logie's 28kg daga salmon, caught on ultra light tackle, a few years back. The blue tailed mullet pictured above is proudly hoisted by Ian's son…caught the same night the father and son team caught their 6.5kg garrick.
The wildlife in the valley have also been putting on a good this year – the super clean water has been well appreciated by the otters, turtles, leguwaans (spelling?!), rock pythons, tree hyraxes, fish eagles…some nights are filled with howls and shrieks and weird sounds…and that's normally when the fish come alive too.
Some of our guests at the Umzimkulu Marina were heard to remark after a night's fishing – "Aye you all got some serious monkeys down here ekse!"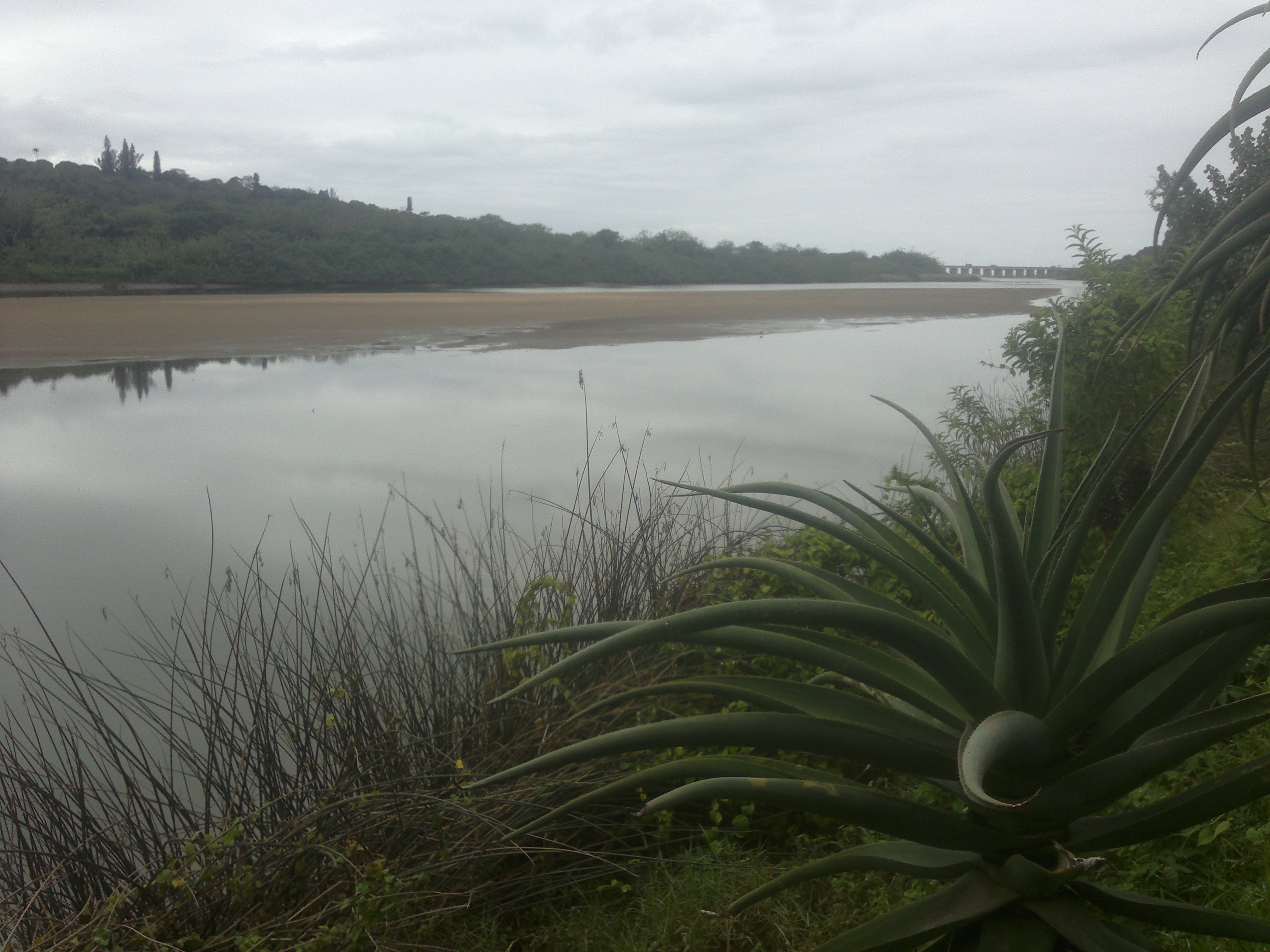 Although we mostly work around the high tides for the river, low tide has been proven to be at least as good. Many of the better fish this year came out on the dead low and then obviously the push. This is great for neaps but can be a mission in the springs, as can be seen above.
Thanks Marius for sending in all the pics and updates!
PS Marius can be contacted on 078 397 1140 and can serve as a fishing guide when he is off duty. He charges R250 for a 4 hour session, to be your guide, gilly and live-bait catcher.